Exchange sync program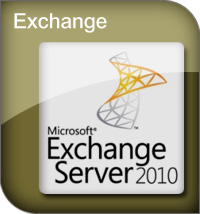 Microsoft Exchange server 2010 is the base of Microsoft unified communication system. It provides enterprise class information solution system including e-mail, calendar, contacts and voice mail.

Exchange server provides another level of reliability to help customers protect communications, fulfil business needs and improve flexibility. Exchange server will be your best choice with a larger storage option, inbox management and email archiving function.




Please call 2685-2608 arrange the demonstration